After a beautiful year of fulfilling and powerful operatic experiences, it is with deep disappointment that we announce the cancellation of the remainder of Syracuse Opera's 2023-2024 Season. While our recent productions have been artistically excellent and impactful, like many opera companies across the country, ticket sales have been considerably lower than projected, and we do not have the financial ability to continue the season. Consequently, we will be unable to produce the remaining operas: ALL IS CALM, THE FANTASTICKS, and THE BARBER OF SEVILLE.
The COVID-19 pandemic had an extremely significant impact on Syracuse Opera's audience and donor base. While ticket sales at Syracuse Opera have been steadily increasing since we returned to live performance in 2021, sales are still down 40-60% from where they were in the beginning of 2020. Additionally, given the economic climate and uncertainty in our world, grant support, sponsorship, and donations are all in jeopardy with no real promise of a return to pre-pandemic giving levels.
In efforts to reduce expenses, the Syracuse Opera staff has been furloughed. We ask for your patience as we navigate the rest of the year with a limited workforce. Over the next few weeks, the Syracuse Opera Board will be in touch with all subscribers and ticket holders to the upcoming productions (see below). Should you choose to donate your tickets or make a donation to Syracuse Opera before the end of the year, Syracuse Opera will use those dollars to help fulfill the contracts the Opera company has standing.
Thank you for your love of opera and for your support.
Camille Tisdel
Chair, Board of Directors
Syracuse Opera Company, Inc.
Options for Subscribers and Ticket-Holders:
When you are contacted by the board, you will have the following options:
1. Convert your ticket purchase price into a tax-deductible donation to Syracuse Opera. A thank you letter will be sent for tax purposes.
2. Use your tickets for the Binghamton performances of THE FANTASTICKS and THE BARBER OF SEVILLE. Syracuse Opera's sister company Tri-Cities Opera in Binghamton will offer the same productions on different dates (with the exception of ALL IS CALM which is canceled at both companies), and has generously offered to honor Syracuse Opera's tickets.
3. Request a refund when you are contacted by Syracuse Opera board members. (PLEASE NOTE: At this point, we will try everything we can to reimburse you for your tickets. But unfortunately, we are not able to guarantee this. We understand that this is frustrating and a big loss — both financially and in terms of artistic enjoyment.)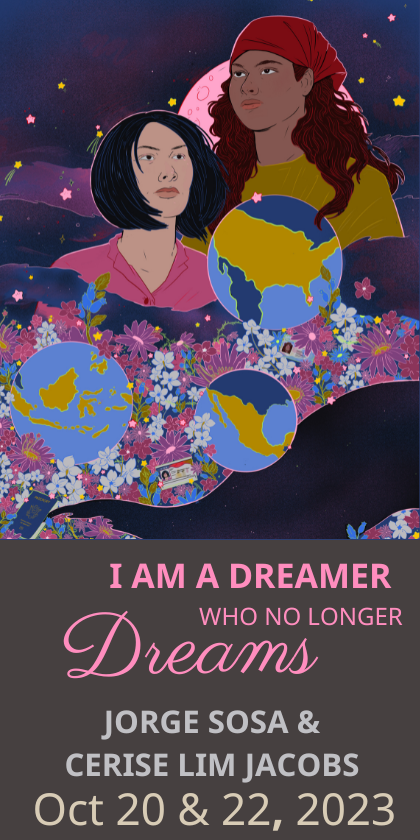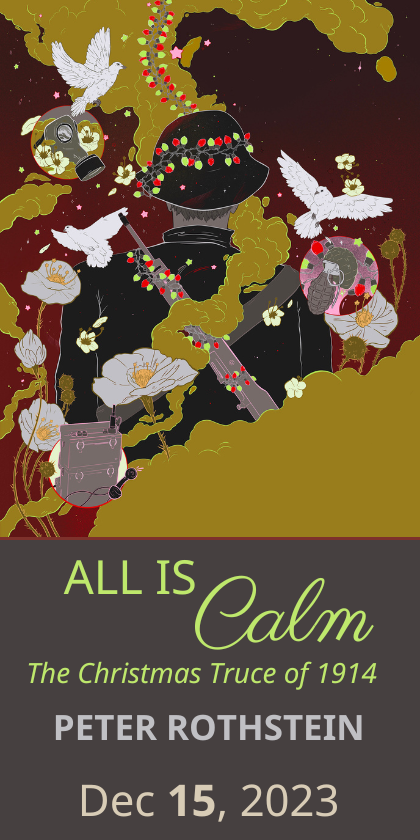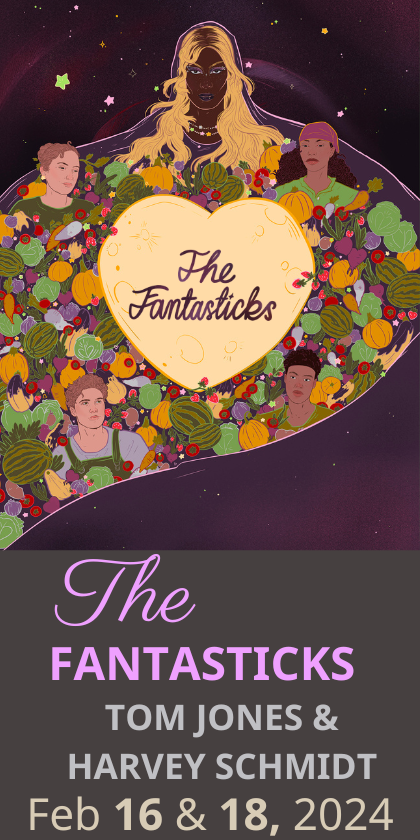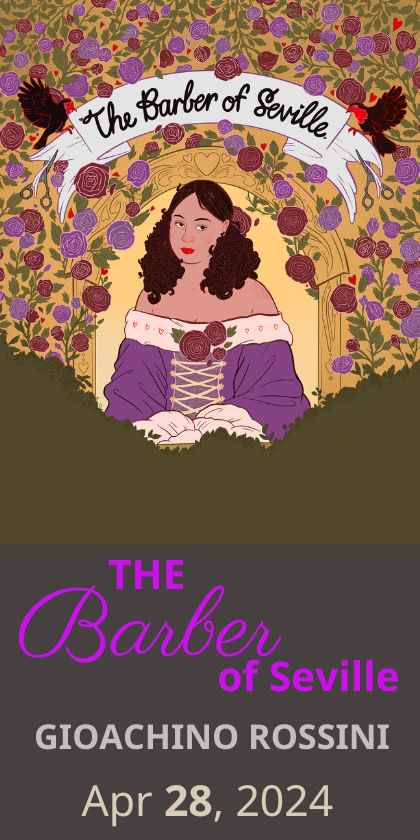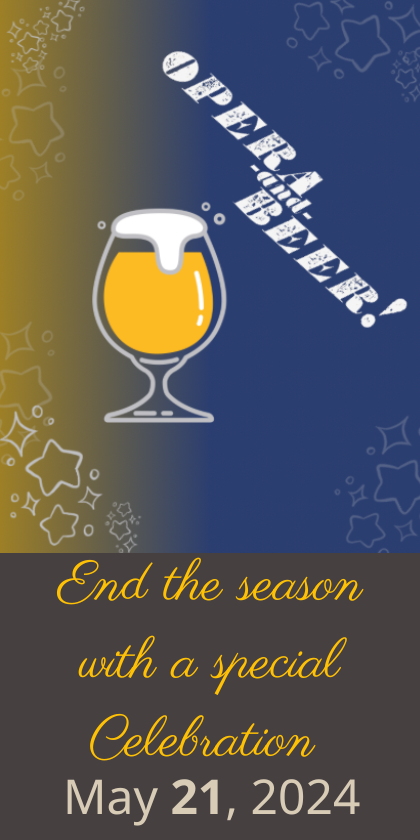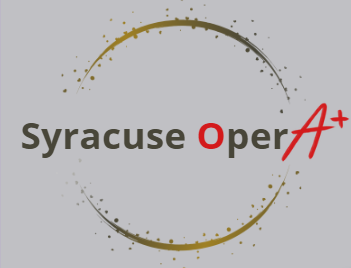 Syracuse OperA+
YOUTH AND EDUCATION PROGRAM
Syracuse Opera is putting together a series of programs and initiatives to reach out to our youth, their parents and guardians. Whether it is access to free tickets for kids, student special rush tickets or helping our teachers, arts and education go hand-in-hand. Join us now at ground level and help us build a better future with our kids for our kids!
For pricing information and more check out our Box office policies on our Box Office page!
Syracuse Opera all heart, all art, all the time for all.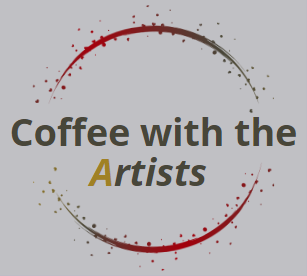 Coffee With the Artists
CONNECT WITH OPERA FRIENDS
"Coffee With The Artists" brings you spontaneous, informal chitchat with the creatives who bring opera to life. It takes place in whatever setting is available before, after, between, or even during rehearsals! The brainchild of Syracuse Opera's very own Alexandra Deshorties, the series is designed to be a fun little forum to bring our Facebook opera friends into the day-to-day life of a performer. Stay tuned as we talk about how opera intersects with life and– well, just about everything! Catch it all on our social media with more platforms to come!
Syracuse Opera all heart, all art, all the time for all.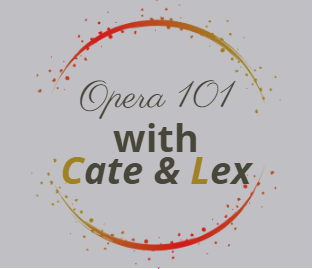 Introducing Opera 101 with Cate & Lex:
Your Gateway to the World of Opera!
Are you new to the enchanting world of opera? Do you find yourself intrigued by this captivating art form but unsure where to begin? Look no further! We are thrilled to unveil our new feature, Opera 101 with Cate & Lex, designed to be a guiding light on your journey into the realms of soaring voices, dramatic narratives, exceptional Music and more. This series brings together two members of our Opera Family: a newcomer to opera, our friend Cate Berger, eager to unravel its mysteries, and an expert you may already be familiar with, Lex Deshorties, well-versed in the rich traditions and nuances of this timeless art. Through their engaging, casual, and often downright silly banter, Cate & Lex will explore various opera-related topics, aiming to introduce the art form and its vernacular in an accessible and relatable manner.
Syracuse Opera all heart, all art, all the time for all.
Our core values are
Artistic Excellence, Integrity, and Community Enrichment